Event Schedule Nov 19 Nov 20 Nov 21 Nov 22
Due to new COVID restrictions of "no social gatherings outside the home" we are cancelling all drop in stations at the Midtown Global Market. Please stay safe and explore all the virtual events during the fair on the top menu bar at www.digmn.org
Green Gifts Fair Event Day 2
Friday, November 20th
How do I participate in the Virtual Green Gifts Fair this year?
B-R-E-A-T-H-E
Take a deep, slow breath. Find a place of calm and quiet in your body to start your day.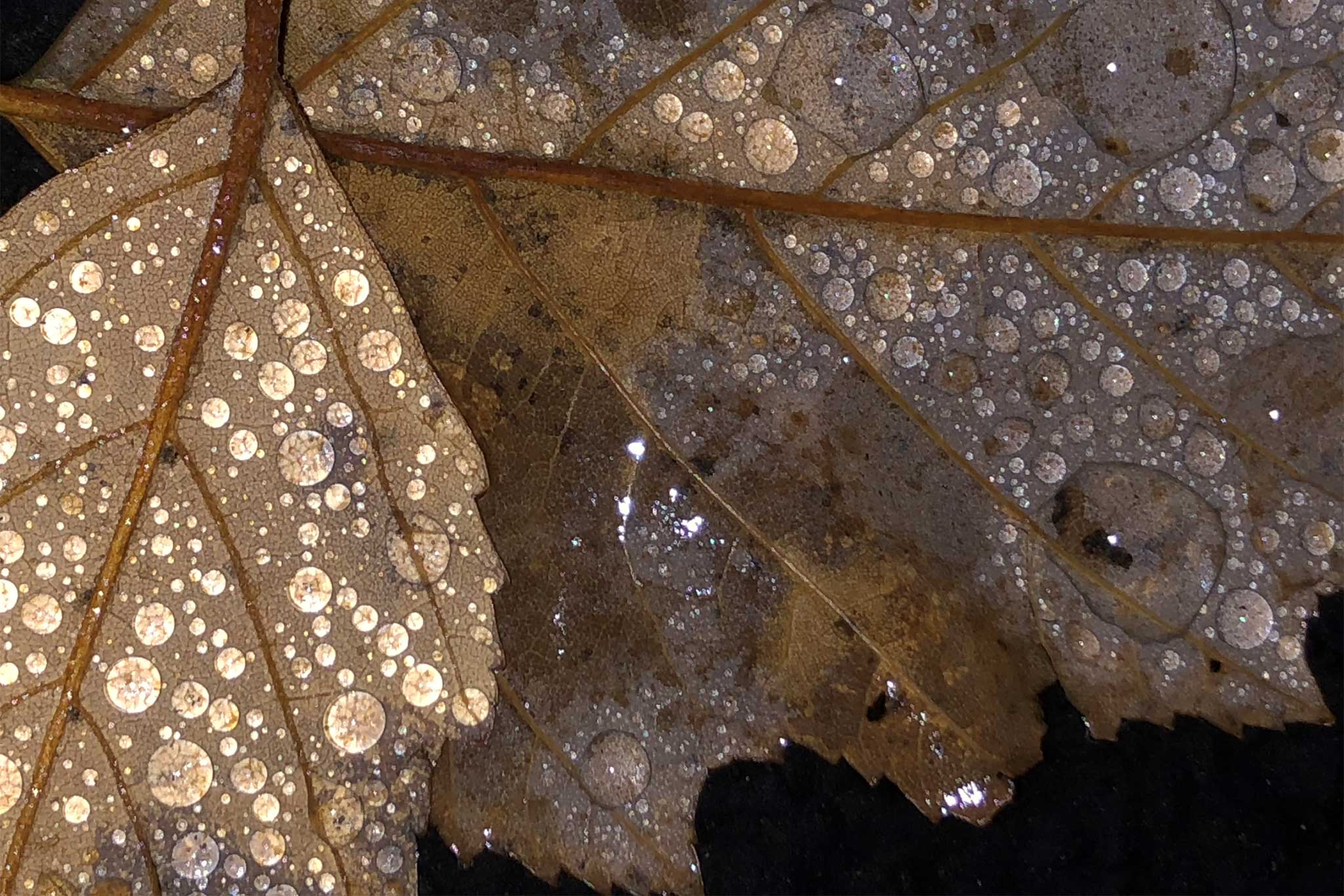 SHOP GREEN!
Shop 60 eco, local vendors for the holidays! Offering specials and discounts during the four day event Thursday, November 19th - Sunday, November 22nd.
SILENT AUCTION
Bid on items in our silent auction, closing at 7pm on Sunday, November 22nd. All proceeds go to Do It Green! Minnesota's environmental educational programming.
SELF CARE SERIES:
Moving Mindfully as a Family with Kathy Flaminio, MoveMindfully
Experience why and how to integrate MoveMindfully® Breathe, Move, Rest practices to support family health and wellbeing. https://1000-petals.com/
HOLIDAY COOKING:
Vegetarian Indian Dish with Shanthi Suresh, Do It Green! Minnesota
Learn about the November Indian holiday Depavli - the festival of lights. Make your own Almond Burfi, a traditional sweet for this holiday. Cook more Indian dishes with Shanthi Suresh on her You Tube channel.
ECO HOLIDAYS:
Sustainable Gift Giving with Annika Bergen & Britt Gangeness, MPCA
ECO FUN FOR THE FAMILY:
Pine Cone Bird Feeders with YaoYao & Ami Schakel, Do It Green! Minnesota
GREEN COFFEE TALK SERIES
Sponsored by UW River Falls Online Sustainable Management Programs


---
Cultivating Health & Wellness For You & the Earth from 6:30-7:30pm CST
with Unny Nambudiripad, OWL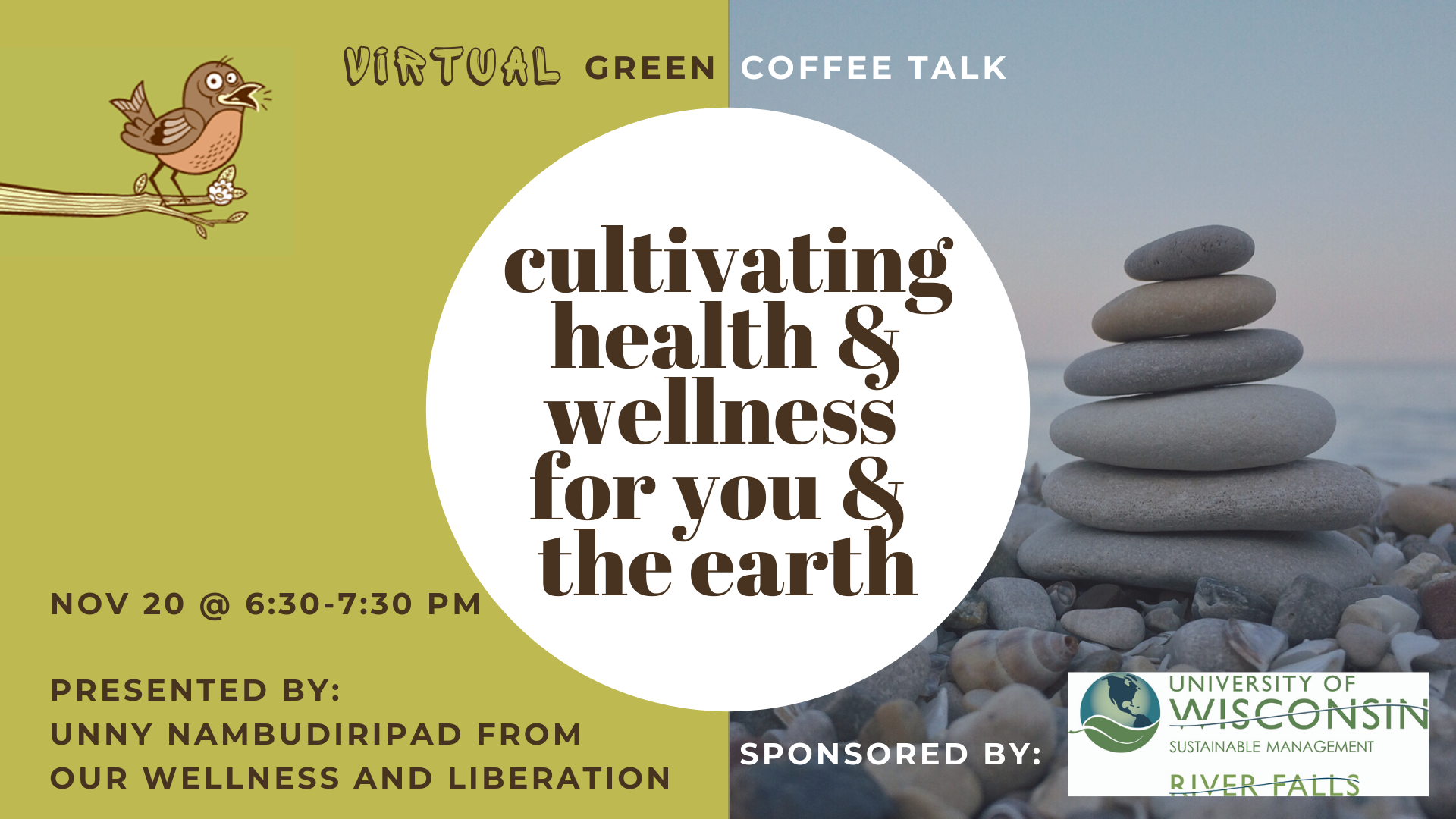 Presented by:
Unny Nambudiripad from Our Wellness and Liberation - www.boundlessloveproject.org/our-wellness-and-liberation
Taking care of the earth starts with taking care of ourselves! Please join us in this virtual gathering to help each other nurture our health. We will have a short meditation, a couple of simple exercises, and a conversation to learn and share with each other about how we foster physical, social, spiritual, and emotional health and wellness so we can be more loving, effective, and powerful advocates for animals, the earth, and all life.
Join Zoom Meeting:
Meeting ID: 898 2283 4021
---